Back To Menu
Biscuits & Sausage Gravy
Both Homemade With 2 Eggs Any Style & Choice Of Side
Egg Styles (Select 1):
Scrambled
Over Easy
Over Medium
Over Hard
Sub Egg Beaters
+$1.50
Add Additional Egg - Each
+$1
Breakfast Options (Select 1):
Home Fries
Baked Beans
Fresh Fruit Add
+$0.50
Have you tried this item? Pop it!
Help other diners know what to expect by sharing your experience.
3 people have popped this item
Photo Gallery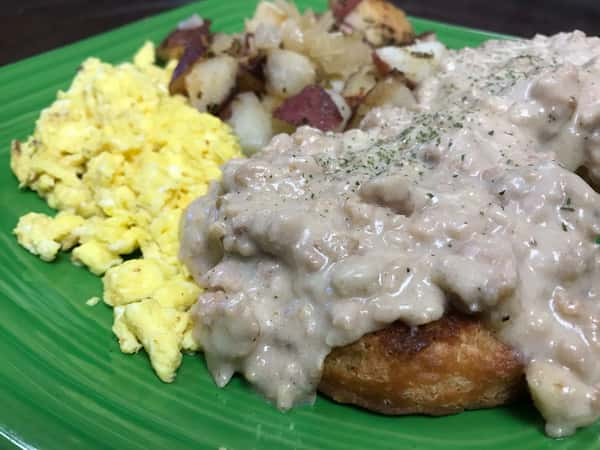 Back To Menu
Biscuits & Sausage Gravy
Both Homemade With 2 Eggs Any Style & Choice Of Side
Egg Styles (Select 1):
Scrambled
Over Easy
Over Medium
Over Hard
Sub Egg Beaters
+$1.50
Add Additional Egg - Each
+$1
Breakfast Options (Select 1):
Home Fries
Baked Beans
Fresh Fruit Add
+$0.50
Back To Menu